Monday, January 14, 2008
|
Labels: Proton
|
|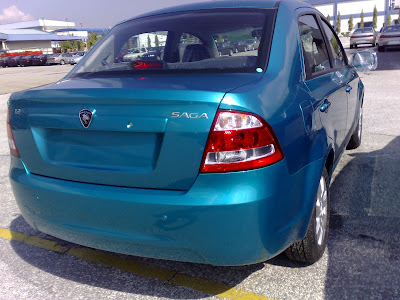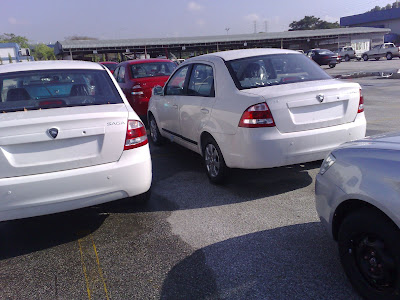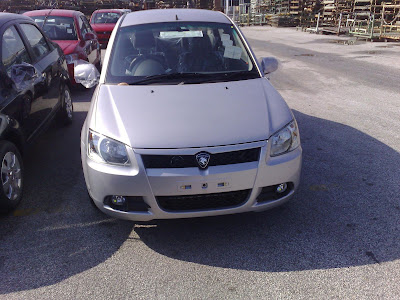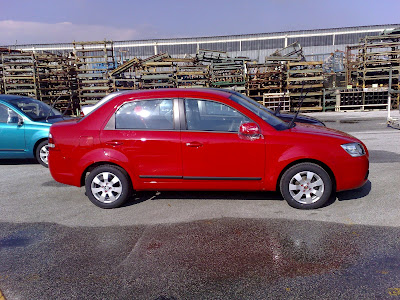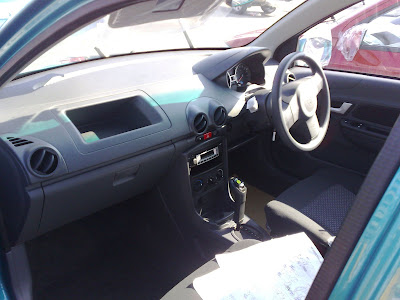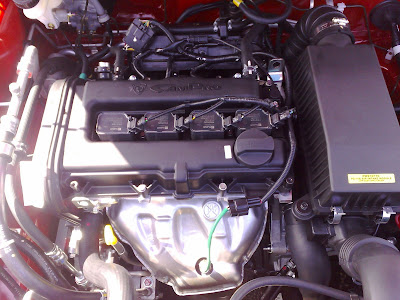 Proton Saga BLM, another car by Malaysia brand, Proton. The Proton BLM will have a wheelbase of 2465mm, which is 70mm longer than the Proton Savvy's because of the extended platform. The car is 4257mm long. Width has also been increased to 1680mm not inclusive of wing mirrors, compared to the Perodua Myvi's 1665mm and the Viva's 1475mm. Front and rear track is 1446mm, 26mm wider than the Savvy's.

We also got to see the new 1.3 liter Campro engine with the IAFM module in the engine bay of the frame - in this car it was mated to a 5-speed manual transmission, but the driveshafts were not connected to the front wheels. The IAFM module is essentially a variable intake geometry system.

No official specs on the engine at the moment, but Proton managing director Syed Zainal himself noted that he had personally test driven the car and throttle response was quite spritely, unlike the lethargic feeling you get at low revs with the original Campro engine.

With all the leaked information, photos and spyshots of the Proton BLM all over the internet, how the new IAFM-equipped Campro engine drives is perhaps the car's best guarded secret, and one of the most important things about the car.

Proton also aims to sell between 4,500 to 5,000 units of the new Proton BLM every month. The Proton BLM will be launched on the 18th of January 2007. 3,000 bookings for the car have been made since bookings opened on the 1st this month.